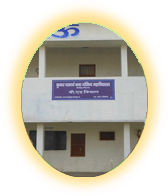 Admission Procedure :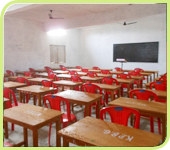 1. Admission will be strictly restricted to the number of seats allocated by the university, In each faculty. Under no circumstances, the number of admission will exceed the quota allocated by the university and after expiry of the due date.
2. Admission will be done on the basis of merit / and the result of an entrance test to be conducted in each faculty.
3. The candidate will have to ensure beyond any doubt that he / she does not have any previous criminal record and has not been tried or convicted of any criminal offence or misconduct and that to disciplinary action has been taken against him / her by the college / university authorities.
4. Admission to II year and III year classes shall be finalized within specified period as per the directions of the university.
5. All admission shall be subject to the approval of the admission committee which will be constituted on the recommendation of the finally approved by the managing committee.
6. A crossed bank draft from any nationalized bank payable at Ambedkarnagar of amount as mentioned against admission fee in favour of "Principal, Kumar Parmarth Baba Govind Degree College, Kalyanpur, Mau" must be submitted at the time of admission.
7. Write your name, father's name, mother's name, address, class and entrance test roll no. On the bank draft. If any increase in the fees is made by university/govt./competent authorities In future, the students shall have to deposit the enhanced fees.
8. Severe action will be taken against the student found involved in RAGGING as per directions issued by the honorable supreme court of India.
Note
Students seeking admission to any class of the college are advised that they should not take the help of any agency or person who promises to help them in getting admitted to the college. In many cases in the past, new students have been lured and became victims of fraud.
All disputes shall be subject to jurisdiction of Mau courts only.
ADDMISSION PROCEDURE FOR B.A. :
The Brochure and the Application form for admission to B.A -I/ II / III for students can be obtained from the Principal's Office (KPBG Campus) on payment of Rs. 150/- (Rs. One hundred fifty) in cash which includes the Processing Fee and the Entrance Test Fee. This amount is Non-refundable and Non-transferable.
The Application form duly filled in should be submitted to the Principal's Office within the prescribed time along with the Photocopies Attested by the candidate him / herself, of the following documents:
(i) High School Marksheet and High School Certificate,
(ii) Intermediate Mark sheet and Intermediate Certificate,
(iii) Graduation Marksheet of (a) First Year (b) Second Year (c) Third Year (For the students seeking admission to P.G. Classes) (iv) Character Certificate from the Head of the Institution last attended, (v) Proof of (a) Local address (b) Permanent address, (vi) Transfer Certificate or Migration Certificate from the Institution last attended, (vii) Caste Certificate in case of S.C./ S.T./O.B.C.candidates, for the purpose of granting scholarships etc. (viii) N.C.C 'B' or 'C' Certificate in case of N.C.C Cadets, (ix) Photocopy of the of the receipt of the purchase of Admission Application Form.
Note : (a) Incomplete Application forms are liable to be rejected after scrutiny. (b) Original Transfer Certificate or Migration Certificate must be submitted with the VBS Purvanchal University, Jaunpur Examination form.
Candidates seeking admission to B.A. - I must have obtained atleast 40% marks in the Intermediate or equivalent examination recognised by VBS Purvanchal University, Jaunpur. They must have passed Intermediate Examination not earlier than 2011. Five marks will be deducted for each gap year.
A candidate who has already completed graduation shall not be further allowed to take admission to any other undergraduate class.
No transfer of candidates admitted to any class will be allowed under any circumstances to any other course. Candidate who wish to be considered for admission to more than one course must apply separately and appear in the Entrance-Test held separately for these courses.